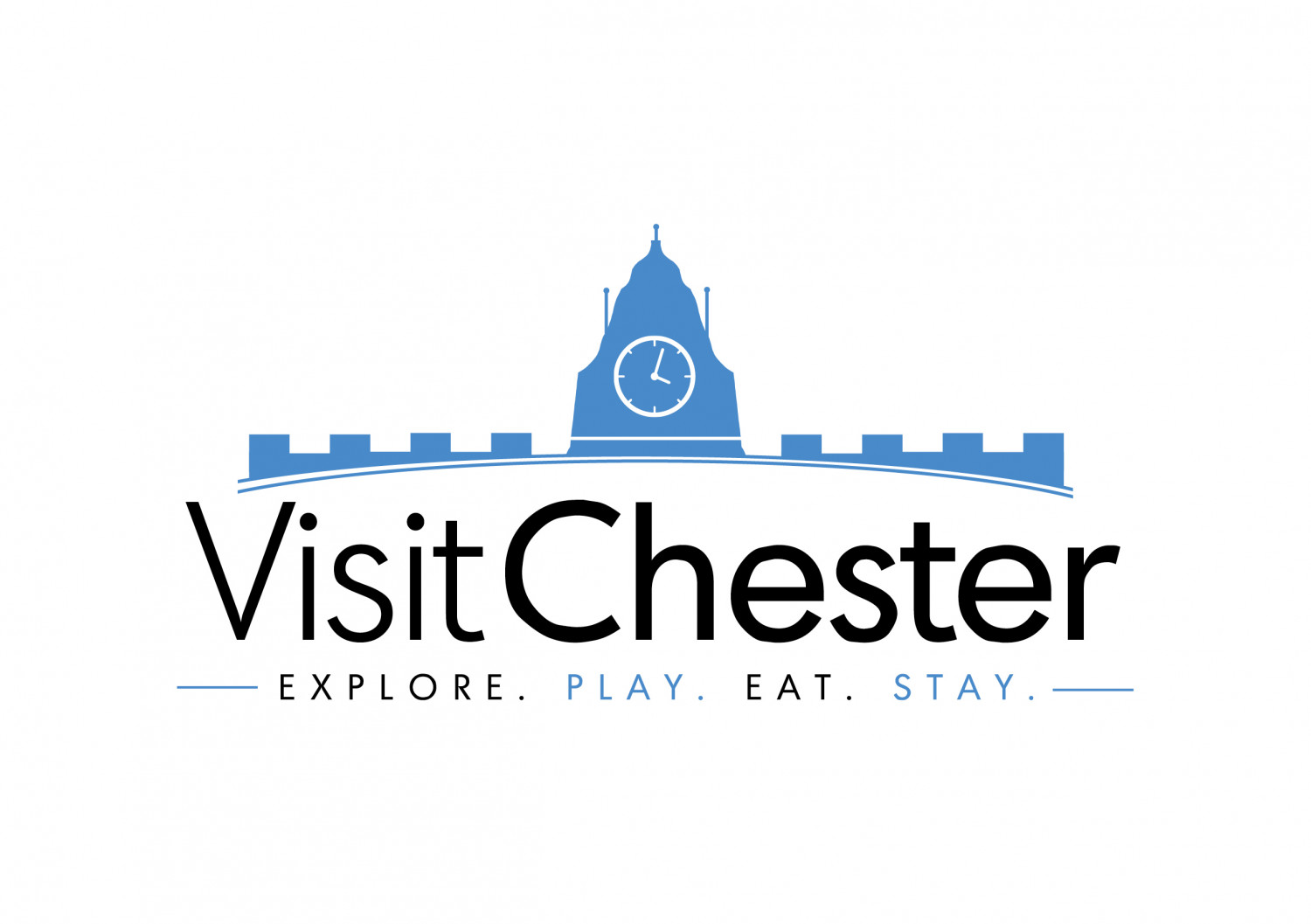 For visitors to our beautiful city and church centre, delivery of goods and room hirers, we hope the following information will prove to be helpful for your journey and/or stay.
By car: use the Google map 'directions' below. The route to Wesley Church Centre through Chester is a one way system. It's important that you enter the postcode CH1 2HQ for Chester Town Hall FIRST if you are using a SATNAV (there is a network of mixed, manual and fixed security bollards which prevents access into the city from Monday to Saturday between 10.30 am and 4.30 pm. Access will only be given to emergency services, blue badge holders and permit holders. Taxi drivers also if they have a blue badge holder in their vehicle.) then keep left following the road (Werburgh Street) around Chester Cathedral, turn left at the bottom (into Eastgate Street) and drive underneath Chester City's famous clock bridge. Then turn right into St. John Street and you will find Wesley Church Centre (CH1 1DA) near the bottom on the right hand side.
By bus: visit Cheshire West and Chester Council website for useful information (includes Park & Ride). Have a bus pass? Where and when can you travel in Chester - click here.
By coach: for groups travelling to Chester visitcheshire.com for their booklet "Chester and Cheshire for groups". We can provide a meal stop for your group from our Coffee Bar. Parking and drop off points information can also be found on the Visit Cheshire website.
By train: visit National Rail for information on getting to and from Chester railway station.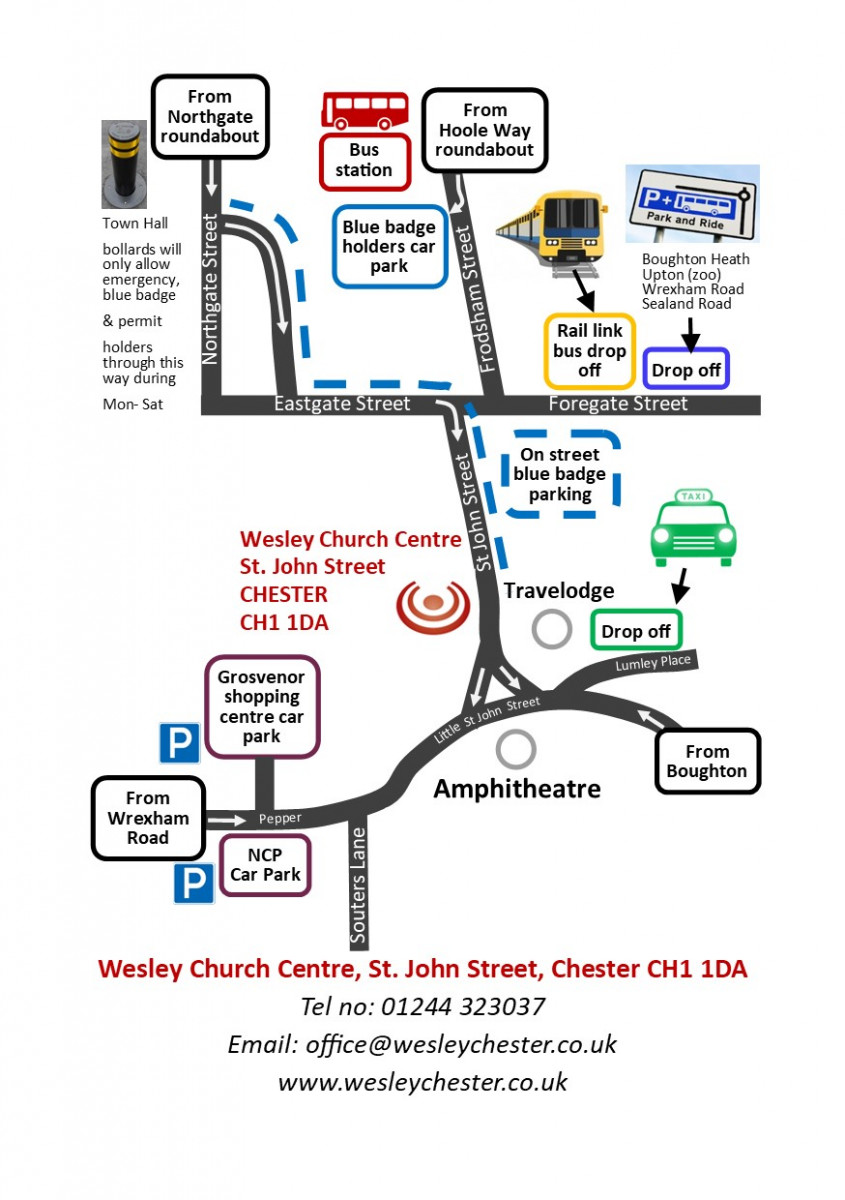 Parking:
Accessibility at Wesley:
Visit Disabled Go for detailed information about accessibility at Wesley Church Centre. Also:
Other attractions: