Watercolour Group (every Monday)
Watercolour Group meet every Monday 1.00 - 3.00 pm and it's led by Ken and Jan (local artists). Try for the first time or practice your skills. All ages and abilities welcome. Pop in and create a watercolour to take home. No booking required, donation only (£3 suggested).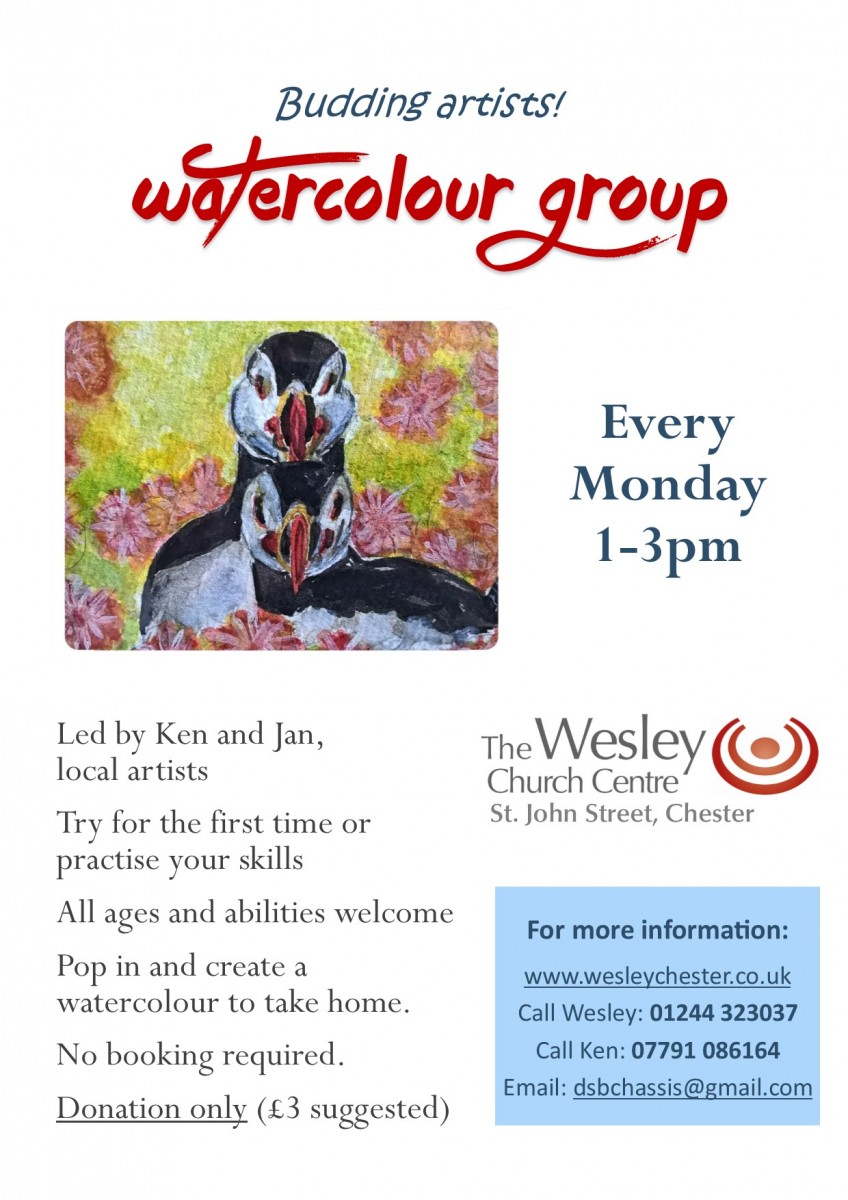 Click on image to download poster/flyer.
Subscribe for Wesley updates